What Is the Best Sealant for Cracked or Broken Roof Tiles?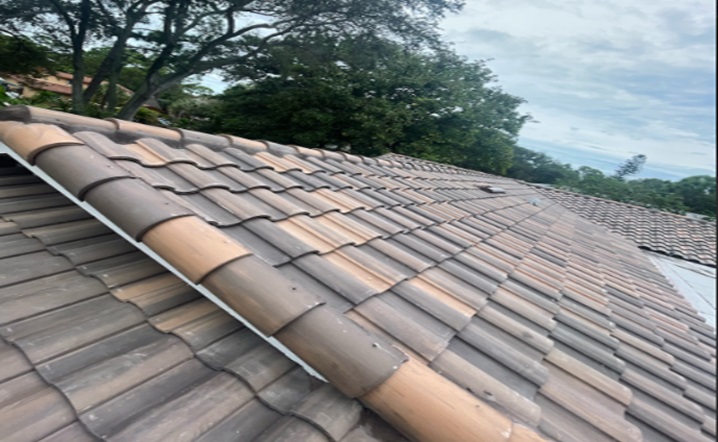 Have you ever broken one of your mother's vases when you were a child? You will remember the battle to find a tube of Whacky Glue and liberally squirt the cheap adhesive on the vase before your mother got home. You took a look at the vase after you put the last piece on and realized you were doomed.
There's an easier way to fix cracked or broken tiles, and your mom doesn't have to be aware of it. If you do not want to replace the broken tile, a sealant can be used. We'll look at some of the best roof tile sealants and why only roofing professionals are qualified to perform the task.
Roof cement
Roof cement is a great sealant for cracked or broken tiles. It is best used in dry conditions. The method involves brushing out any debris in the hole before you fill it with cement.
Silicone
Certain leaks only need silicone. This product is best used on small holes to temporarily fix them. However, depending on the tiles you have and where you live, silicone may be a long-lasting solution.
Rubber sealants
Rubber sealants are also effective, especially if the temporary repair needs to be made in wet conditions. High-quality rubber sealants are always carried by good roofing companies to be used on cracked or broken roof tiles.
This post was written by Ted Williams! Ted is the owner of A Old Time Roofing which is the premier roofing contractor Clearwater Contractor! Ted is a Master Elite Weather Stopper GAF Roofing Contractor, a double award winner of Best Steep-Slope Contractor from GAF and achiever of Master Elite Consumer Protection Excellence from GAF. He has been serving the Pinellas County area since 1978. Old Time Roofing has a tradition of quality workmanship, servicing residential and commercial properties.