Pros and Cons of Stamped Concrete Patios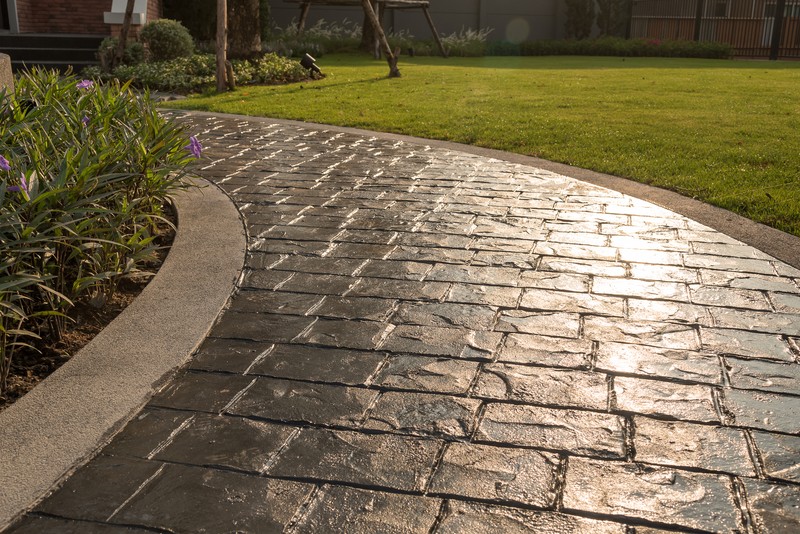 Are you thinking of getting a patio for your home? You can use it as a space to hang out with your friends and family or enjoy quiet times alone. This addition can also boost your home's curb appeal.
There are many patio designs and materials you can choose from. One of the most common examples would be stamped concrete. But, before you call concrete contractors to get one installed, learn about its advantages and disadvantages. Here are the pros and cons of stamped concrete patios:
Pros
More Affordable
Stamped concrete is the best option when you're on a budget. Other materials such as natural stones and concrete pavers are more expensive. They also require more time and labor to get installed which can add to your expenses. On the other hand, stamped concrete takes less time and effort to get built. All that is needed to do is to pour and set the concrete, then stamp it with your preferred pattern.
Easy To Maintain
Another advantage to stamped concrete is that it's easy to maintain. To keep it clean, all you need to do is to scrub it down now and then. This requires less effort compared to the other alternatives such as brick, pavers, and especially wood. When you use wood, for example, you will also have to worry about decay and wood-eating pests like termites. Another instance would be paver bricks that decay over time especially after the material gets cracked.
Vast Design Choices
If you are looking for a specific patio design, opting for concrete pavers can help you achieve the perfect one. Stamped concrete can imitate almost any style available. You can go for classic looks like wood planks, or unique ones like leaf prints. Here are other notable design ideas:
Stones – This design is unique in the sense that no stone looks exactly the same. You can use different shapes and sizes when you have your patio stamped.
Puzzle Pieces – If you want a creative pattern, try having your patio stamped to make it look like a jigsaw puzzle. This design is commonly found in households that have kids.
Cobblestone – If you want to add a more traditional look to your house, stamped concrete can help you achieve that. Tell your contractor to stamp your patio to make it look like cobblestone or even brick pavers, a common idea among homeowners.
Squares – Stamped concrete can create symmetric patterns that look appealing. Try a pattern that uses the same stamp and create a patio made up of squares.
Cons of Stamped Concrete Patios
Annual Maintenance
Though concrete is a durable material that can last for a long time, yearly maintenance is needed for it to achieve the expected long lifespan. You need to clean and reseal your concrete patio annually.
To do this, use a garden hose, or, an even better option, a pressure washer. Apply some mild detergent on your concrete patio and use a push broom during the cleaning process. When the patio is clean and dry, apply color hardeners and sealers to finish. These are not difficult but when you cannot find the time to do them, or if you feel like you need extra help, try calling the specialists to get the job done for you.
Professional Work Is Needed
Stamped concrete might seem simple on paper. But, the reality is that specialists are needed to get this type of project done right. Ease your worries by making a list of expert contractors that operate within your area.
By calling and consulting them, you will be able to save time and effort, and,  if you are not equipped with the proper skills to do the job, money. Concrete contractors have the experience and expertise necessary, and they can provide you with more designs aside from the basic DIY kits that you can buy from the local hardware.
Contact Concrete Contractors Today!
If you're deciding to get a stamped concrete patio installed, get in touch with expert concrete contractors today. The professionals can help transform your home to give you the outdoor living space that you deserve. Call them today for inquiries on their installation services.