10 Tips for Hiring the Right Home Renovation Builder for Your Project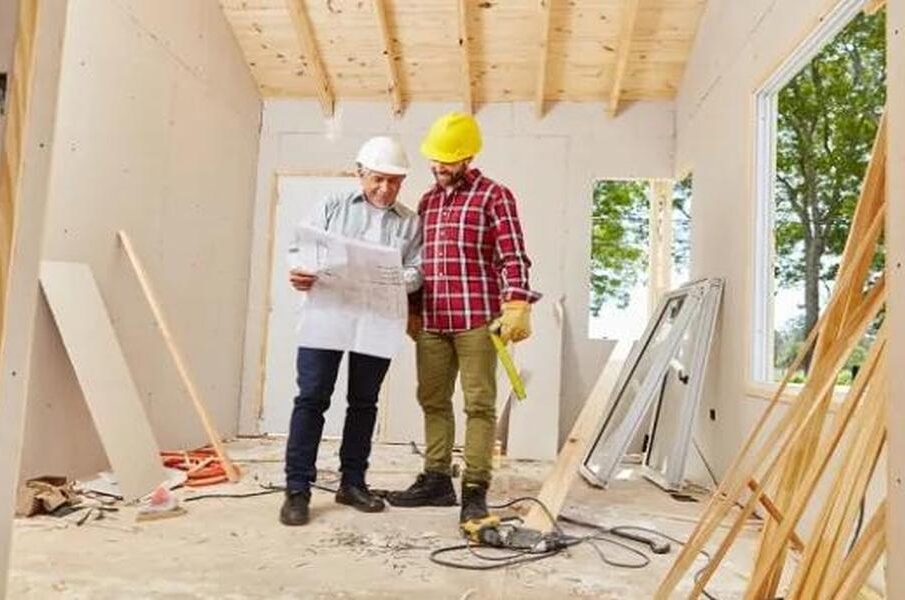 Are you considering a home renovation project? Hiring the right builder for your job is essential to ensure that your vision comes to life and that the job gets done on time and within budget! With so many builders out there, it can be daunting to choose one.
This blog post will share 10 top tips to help guide you through selecting the perfect home renovation builder for your project
Read on for expert advice about everything from finding quotes and honing in on amenities, materials and finishes, down to who will be responsible for keeping an eye on costs throughout the process.
Tips for Hiring the Right Home Renovation Builder for Your Project
1. Do your research
Before you begin your renovation, research different builders in your area. Look online for reviews and ask for recommendations from family and friends. You can also look for builders with relevant experience and qualifications to ensure they have the expertise to complete your project.
2. Check their credentials
It's important to check that your home renovation builder is properly licensed and insured. Check with your state's licensing board or regulatory agency to ensure they have the necessary licenses required for your type of project. Additionally, make sure they have liability insurance and workers' compensation insurance to protect themselves in case of any accidents.
3. Look for experience
Experience is a key factor when choosing a builder. Look for a builder with experience renovating homes similar to yours. Ask to see pictures of their previous work and speak to previous clients to get an idea of their capabilities.
4. Check for communication skills
Good communication is essential to any successful renovation. Make sure your builder is easy to talk to, responsive, and regularly updates you on progress. It will help ensure that your project runs smoothly and that you achieve the results you desire.
5. Get a quote
Once you have a shortlist of builders, ask for a detailed quote. It should include an itemized breakdown of costs, timelines, and any additional fees. Make sure that the quote includes everything you need for your renovation, so there are no hidden expenses down the line.
6. Review the contract
Before committing to a builder, review their contract carefully. Make sure that it includes details on payment schedules, project timelines and milestones, and any warranties or guarantees. If there's anything you don't understand, ask for clarification.
7. Check their workmanship
The quality of your builder's workmanship is crucial to ensuring the longevity and value of your renovation. Check their previous work and speak to previous clients to assess their workmanship. The right builder should have excellent attention to detail and be committed to delivering high-quality work.
8. Assess their project management skills
A good home renovation builder should have strong project management skills. They need to be able to coordinate various trades, suppliers and stakeholders involved in the project. If they can provide a project plan or Gantt chart, that's a sign they have exceptional project management skills.
9. Check their references
Ask for references from the builder, including previous clients, subcontractors, and suppliers. Make sure you follow up on these references to see if the builder is reliable, has excellent attention to detail, and delivered quality work on time.
10. Discuss any concerns
Finally, make sure you discuss any concerns you have with your builder before the project begins. It can include any schedule conflicts, budget constraints, or design alterations. A good builder should be willing to work with you to find a solution to any problem that arises.
Conclusion:
Choosing the right home renovation builder can make all the difference to the success of your project. By following the above tips such as doing your research, checking their credentials, looking for experience, checking for communication skills, getting a quote, reviewing the contract, assessing their project management and checking their references, you can find a qualified, reliable, and skilled builder who can help you realize your dream home. Don't rush the process, take your time, and do your research to ensure that you find the very best builder for your renovation project.