Tips on How to Choose the Right Home Interior Designer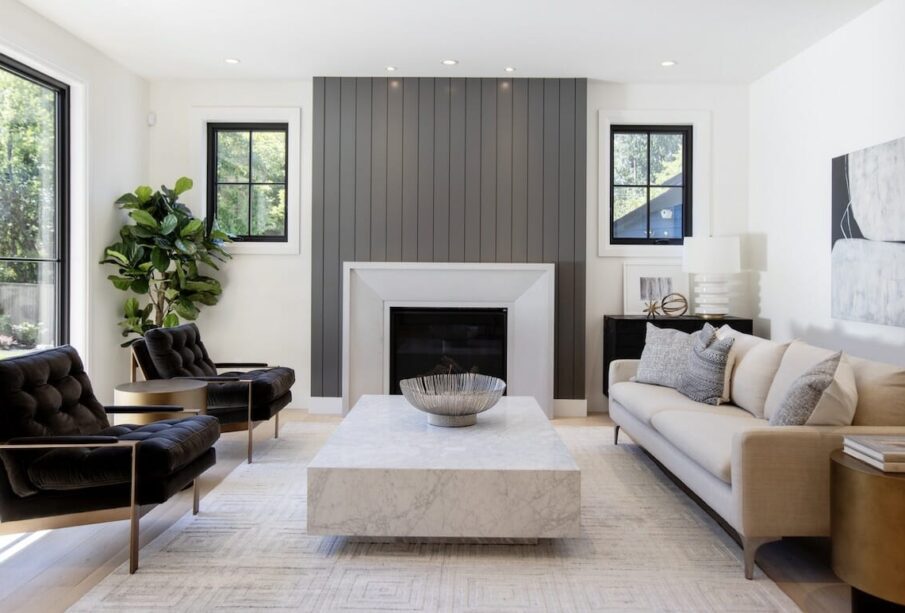 Your house is a reflection of your personality and style. It's where you spend a significant portion of your life, making it essential for the space to be both functional and aesthetically pleasing. Hiring a professional house interior design expert is one of the best ways to achieve this.
But with numerous designers available, choosing the right one can take time and effort. This article will explore in-depth tips to help you select the perfect home interior designer who will turn your dream home into a reality.
Know Your Design Preferences
The first step in selecting the right interior designer is to define your preferences. Consider your style, the overall theme you want to achieve, and the ambiance you desire for your home.
Take the time to explore websites that can provide valuable guidance. These platforms can offer key insights into the design direction that may suit you. Do you prefer a modern, contemporary look or a more traditional, rustic feel? Knowing your style will help you communicate your vision effectively to potential designers.
View Some Portfolios
Once you have a clear vision of your design preferences, it's time to explore the portfolios of interior designers. Look for designers who showcase work that aligns with your style and aesthetic. Carve out time to visit their websites, browse through their projects, and pay attention to the quality, attention to detail, and creativity they bring to their designs.
Check the designer's past projects and imagine yourself living in those spaces they have created. This will give you a better understanding of their capabilities and if their style matches your vision.
Set a Budget
Before moving forward in your search, setting a budget for your home interior design project is crucial. Determine how much you're willing to invest, considering the design fees, the cost of materials, and any potential renovations. A realistic spending plan will help narrow your options and find a designer who can work within your financial constraints.
Do a Price Check
Once you have shortlisted potential designers, it's essential to do a price check. Reach out to each designer and request a detailed estimate of their fees and any additional costs that may arise during the project.
Take the time to compare the prices and understand what each package includes. Through this process, you can establish clear expectations and thoroughly comprehend the services supplied, including any potential extra fees.
Interview Potential Designers
Once you have narrowed down your options further, it is time to set up interviews with the potential designers. During these interviews, ask about their experience, qualifications, design process, and how they handle budgets and timelines. This will give you a better understanding of their expertise and ability to bring your vision to life.
Read Up on Reviews and Referrals
Before making a final decision, it's essential to research referrals and read reviews from past clients. Request testimonials from the designers and reach out to previous clients directly if possible. Understanding the experiences of others with the designer will help you assess their professionalism, communication skills, and the overall quality of their work. It's also good to check online platforms for reviews and ratings.
Sign a Contract
Once you have chosen the right interior designer, it is time to sign a contract. It is crucial to have a deal in place before any work begins or any payments are made.
The agreement should specify and outline the scope of work, payment terms, project timelines, and other relevant details. Everything in writing is vital to ensure that both parties are legally aligned and protected.
Plan Ahead
With the contract signed, sit down with your chosen designer to make a detailed home interior design project plan. Collaborate with them to develop a timeline for each project phase and discuss how decisions will be made.
Which part of the project will you start? What materials do you need to buy in the first phase? An open line of communication and active involvement in the planning stages will help ensure that your vision is realized.
Conclusion
Choosing the right home interior designer requires careful consideration of various factors. By defining your design preferences, setting a budget, and researching referrals and reviews, you create an informed decision and ensure that your home reflects your unique style and taste. Remember, finding the right designer is an investment in creating a space you will love for years.
If you plan to renovate your house interior design, contact an expert! They can help you create a cohesive and functional design plan that maximizes your space and meets your needs. Call one today!