REMODELING SUCCESS CHECKLIST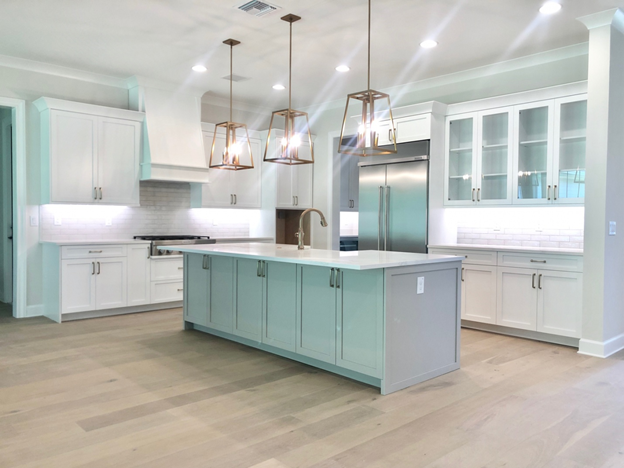 It can be overwhelming to remodel a kitchen for the third or fourth time. A remodeling project can require you to know everything from setting a timeline to obtaining building permits. We recommend this 7-step checklist for success after completing over 30,000 projects.
Make A Plan
Planning is key to a successful kitchen renovation. Planning ahead is key to ensuring your project stays on track.
The kitchen remodels timeline shows you each step and gives an estimate of how long it will take. Even the most determined homeowner may need several months to plan a kitchen remodel. This is due to contractor schedules and order lead times.
Identify The Things That Need To Be Updated
The first step in determining the project's size is to identify what needs to change.
Are you looking to move appliances?
Would you like an island added to your home?
Are you planning to knock down walls in order to open the space? Are they load bearing
Are your plumbing, electrical, and HVAC systems in top shape?
Remodeling can be done if your space is in good shape. Moving walls or updating the HVAC, plumbing, and electrical systems will be required for other kitchen projects. You will be able to determine how much work is required for your project and whether you need to hire professionals. This brings us to the third step.
Hire Pros Early
There have been many kitchen remodels that were delayed due to insufficient skilled laborers and contractors. Hire a general contractor if you plan to do so. Trustworthy, experienced contractors are usually booked up to eight months ahead. Hiring the first person that is available may not produce the results you desire.
Make A Realistic Budget
Although it may not be the most exciting aspect of renovating your kitchen, it is crucial for success. It is a good idea to find out what an average kitchen remodel will cost. The average kitchen renovation cost is $30,000, but kitchen remodels can be done at any price point.
A budget can help you establish realistic expectations for your project, regardless of whether your spending goal is $5,000/50,000. No matter how much you spend, homeowners have to make decisions about what they will buy and which ones to avoid. For unexpected expenses, you should set aside 10% to 20% of your total budget for remodeling.
Select Your Remodeling Season
Kitchen remodels can cause a temporary disruption to your home. Avoid unnecessary stress during busy times by choosing your remodeling season carefully.
Consider the weather and how it affects your family. Many homeowners prefer to remodel in the spring and summer because they can grill out while their oven is not available.
Design A Layout You Love
While you are dreaming up designs for your new kitchen it is important to design a layout that you love. You might consider adding an island or tall pantry cabinets to your kitchen if you have always wanted one. Talk to a designer to find out what you can do with your space. Sometimes, rearranging appliances and cabinets can transform a kitchen.
However, it is usually the most cost-effective option to keep the footprint the same and place appliances in the same places. A designer can help you maximize the layout that you have. This often results in time and money savings.
Finalize Your Plans
Although this may seem obvious from step 1, finalizing your plans involves the details. All contacts should sign the contract and be aware of their responsibilities. Set up temporary cooking areas in your kitchen. You can also create a safe area for your pets and children away from the construction zone.
Do your best to stay within your budget and plan. It is important to stick to your plan. You could find something better every single day in a world filled with infinite options. However, changes can be costly and time-consuming. A kitchen that you love will only be possible if you do what is best for your family.
This article was written by Jordan Legault, Jordan is the owner of The French Refinery. Founded in 2015, The French Refinery quickly built a name and reputation for high-end cabinetry with quality craftsmanship and attention to fine detail. We strive every day to provide the utmost in customer service because our customers deserve the best we can provide. We have built a hand-picked team of talented craftsmen with over 100 years of combined experience. Custom cabinetry is our craft, we love what we do, and we make it show through in the work we provide on a daily basis. Click Here to learn more!