Here's Why Everyone Is Moving To Fort Lauderdale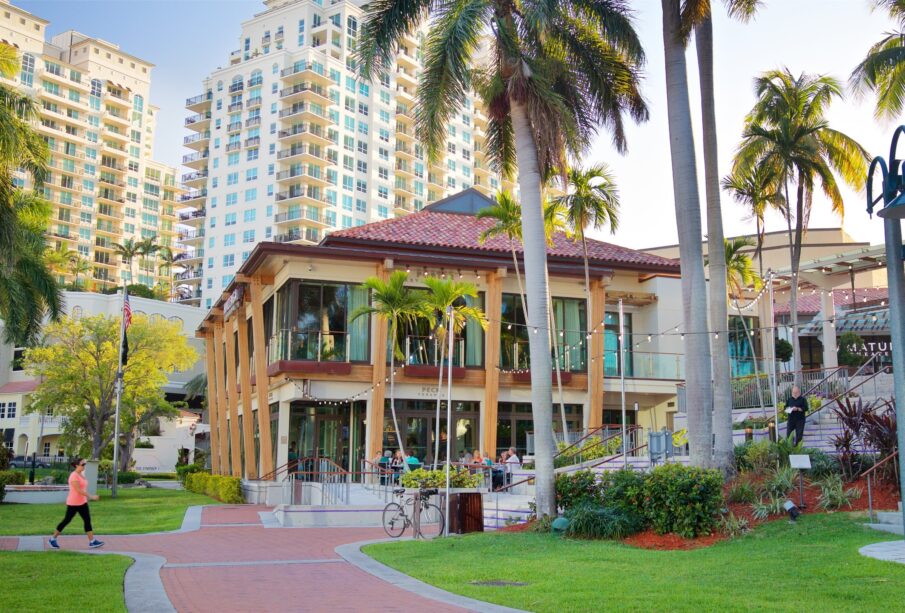 Fort Lauderdale is undeniably one of the finest cities in South Florida, boasting every luxury you would expect from a coastal town. Nicknamed "The Venice of Florida," this city is renowned for its scenic beaches, rich cultural scene, prized art, and fantastic food. Below are some of the reasons you should consider moving to Fort Lauderdale.
World-Class Beaches
A quick Google search will reveal an entire South Florida coast brimming with beaches. So, what makes the ones in Fort Lauderdale so unique? The answer is diversity.
Approximately 24 miles of white and gold sand constitute Fort Lauderdale's beautiful beachfront. If you wish to interact with the crowd, and have a drink to quench your thirst, you can visit Las Olas Beach. Alternatively, you may visit Sebastien Street Beach, an LGBTQ-friendly beach with chill vibes and breathtaking sunset views.
Pet lovers can enjoy the ambiance as well. The Fort Lauderdale Dog Beach boasts 100 yards of palm tree bliss for your canine to roam freely. Also, there are numerous outdoor activities, such as surfing, beach volleyball, and powerboat rentals.
Variety of Housing Options
The real estate market in Fort Lauderdale is one of the most sought-after in all of Florida. Fort Lauderdale realtors affirm that you should expect a number of high-priced residences. But unlike many luxury homes and condos on the market, there are also many possibilities with affordable rates.
Explore single-family homes and condos in the western part of the city, such as Riverside Park, or Lauderdale Manors, for affordable pricing. While you might be somewhat away from the beach, you still have access to what the city offers. Or, you can check out the eastern neighborhoods that showcase some of the city's luxury waterfront properties, such as Rio Vista and Las Olas Isles.
Great Entertainment and Dining Experience
The dining and entertainment culture in Fort Lauderdale is as diverse and colorful as its housing stock. Thankfully, there is something for everyone, whether you want a noisy nightclub atmosphere or a chill night out.
If you are looking for an energetic nightclub atmosphere, Himmarshee Street is the place to be. Here, you will find famous nightclubs like Revolution Live and Club Euro NightClub. Las Olas Isles and Central Beach are also packed with scenic restaurants with waterfront views.
Convenient Location
Interstate 95 connects Fort Lauderdale to all the prime cities that line Florida's Gold Coast. It takes around 45 minutes to get to Downtown Miami, so traveling to work or making weekend arrangements to visit South Beach are always options.
If you wish to tour more calm beaches further north, take a 30-minute trip to Boca Raton, which has some of Florida's top golf courses and beaches. Once there, the rest of the shore is easy to access.
Diverse Job Market and Economy
Fort Lauderdale's economy is dominated by tourism, so it is easy to overlook some industry powerhouses supporting the city's workforce. Healthcare companies, hospitals, and top retail firms contribute hugely to the city's economy and offer its citizens rewarding job opportunities.
Fort Lauderdale is also the heart of Broward County, which generates many government jobs.
Moving to Fort Lauderdale
Given its stunning beaches and a plethora of recreational and entertainment potential, it is unsurprising that many individuals relocate to Fort Lauderdale. But before packing your belongings, ensure you reach Tim Elmes and his team to help guide you through the home buying process. By keeping affordability and safety in mind, the team of realtors will help you relocate to the ideal neighborhood in Fort Lauderdale for you and your kin. Call them today!