Sustainable Luxury: Eco-Friendly Real Estate in Beverly Hills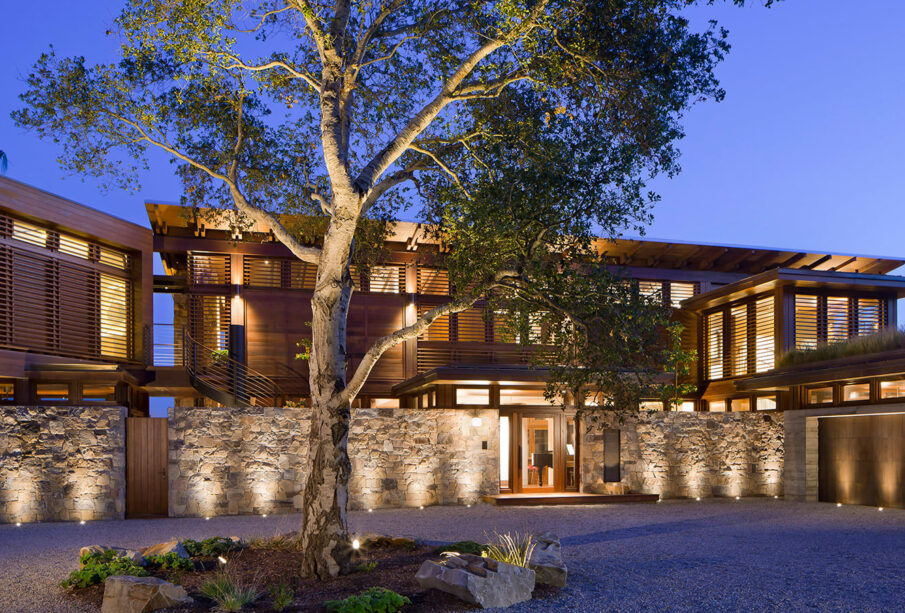 Over the past several decades, sustainability and eco-friendliness have become increasingly important to homebuyers. The market is experiencing a high demand for home features that can reduce a property's carbon footprint, conserve energy, and create harmony with the environment. In Beverly Hills, homeowners want all this plus the luxury this opulent community promises. Here is a look at how this LA community is managing to combine sustainability with luxury for the perfect eco-friendly homes.
Eco-Friendly Practices in Beverly Hills Luxury Real Estate
In response to a push by homebuyers for more sustainable homes, architects are integrating green and eco-friendly features into homes. These features are designed to save water and energy and utilize reusable and renewable materials. Among other things, they include rainwater collection systems, geothermal systems, solar panels, and high-tech insulation. Biophilic design elements also exist to help homeowners experience more of the outside indoors.
But beyond the designs you will explore with your Beverly Hills real estate agent, sustainable homes earn that name through energy-saving amenities. These include HEPA-friendly air filters, floor heating, and drought-tolerant landscaping. The latter helps preserve natural resources and lower water usage. Green roofs, similarly, help reduce home energy consumption by regulating home temperatures.
Eco-friendly homes also place control over energy usage in the hands of homeowners. Many Beverly Hills sustainable homes feature Smart home technology, including Smart security lighting systems and thermostats. These allow you to monitor and reduce your energy consumption remotely.
Living in Beverly Hills: Eco-Friendly Homes in Beverly Hills
Eco-friendly homes are becoming increasingly popular in Beverly Hills. Here is a look at three examples, their features, and how they help protect the environment.
Home of Gene Simmons
Gene Simmons, the Kiss frontman, bought a home in the 90210 community in 2021. The 4-bedroom, 5-bath home, which was last listed at $11.5 million, was designed by Design 21's Roger Kurath in 2017 for previous owner Roland Schaellibaum. It features solar panels across the roof, which are used to heat the floors and pool in the home. The system is so efficient that the solar panels provide 50 percent of the estate's power. The residence also boasts a green roof for natural insulation.
1547 Tower Grove Drive
Set over Beverly Hills, this sustainable home boasts multiple eco-friendly features, including custom Fleetwood doors, drought-resistant landscaping, a rainwater collection system, an electric car charging station, solar panels, and a hospital-grade air-filtration system. In terms of luxury, the expansive mansion features a gourmet kitchen with top-shelf appliances, a master bedroom with panoramic views of the city below and infinity pool, and floor-to-ceiling windows.
Summit House
Designed by Whipple Russell Architects, this modern home incorporates extensive passive-solar and solar power design elements. Summit House is also a Smart home with controls for the shades, windows, temperature, and more.
Discuss Your Eco-Friendly Need with a Beverly Hills Agent
The emphasis on going green and using sustainable materials and practices will continue to grow. Many people are conscious of their impact on the environment and are moving toward eco-friendly homes. If this sounds like you, LA real estate agent Jade Mills can help you find a sustainable luxury home in Beverly Hills. In addition to years of experience and over $8 Billion in sales, Mills is the best agent to help you because she too cares about the environment. Call her today to learn more.