PVC Flooring | Know Everything About It!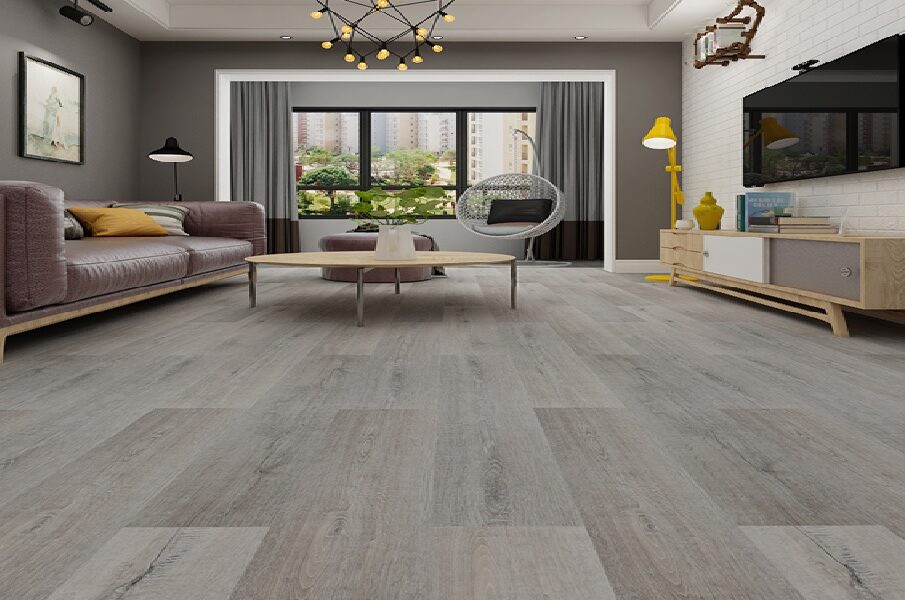 PVC flooring is one of the most popular types of flooring on the market today. It's durable, easy to install and maintain, and can be used in a variety of applications — from residential floors to commercial spaces.
Advantages of PVC Flooring
They include:
Waterproofing
PVC can be made to be completely waterproof or water-resistant depending on what you need it for. This makes it ideal for kitchens and bathrooms where there might be liquids spilt on the floor regularly.
Durability
PVC is very durable and can last a long time if properly maintained (and even longer if not). It won't crack or warp as some other types of materials will over time; instead, it will remain flat and smooth throughout its lifetime!
Cost
PVC is a very affordable type of flooring. It's often much cheaper than other types like hardwood or tile, which makes it an attractive option for people who are on a budget. Easy installation PVC is very easy to install and doesn't require any special tools or skills. Many homeowners have even installed their own floors!
Types of PVC Flooring
They include:
Solid Vinyl Tiles
These tiles are available in a variety of colors and patterns and are often used as flooring in kitchens and bathrooms.
Vinyl Plank Flooring
This type of flooring comes in planks that can be laid horizontally or vertically on your subfloor (the base layer under your carpet). It's also easy to install, durable and affordable.
Vinyl Sheet Flooring
Sheets come with an adhesive backing so you can apply them directly onto your subfloor without having to nail or glue them down first like you would with other types of sheet vinyls such as luxury vinyl tile (LVT).
Cost of PVC Flooring
The initial cost of PVC flooring is not the only factor you should consider when determining whether or not it's right for your home. There are several other factors that can affect the overall cost of your project, including:
Installation costs
Maintenance costs
Material costs
Waste disposal costs
Recycling options
How Good PVC Flooring Will Be For Your House?
PVC flooring is a great option for homeowners looking for a durable, affordable, and low-maintenance flooring solution. It is known for its durability and can withstand scratches and dents better than many other flooring options. This makes it ideal for households with pets or children.
PVC flooring can be made completely waterproof or water-resistant, making it perfect for use in areas like kitchens and bathrooms where spills are common. It is also very easy to maintain and does not require special cleaners or tools.
Conclusion
Many households find that PVC flooring is the best option. Before settling on a choice, give some thought to your individual requirements and preferences. It is always a good idea to contact with a tile installation contractor if you are unclear as to whether or not PVC flooring is appropriate for the space in which you plan to lay it.