Most Expensive places to buy property in Nottingham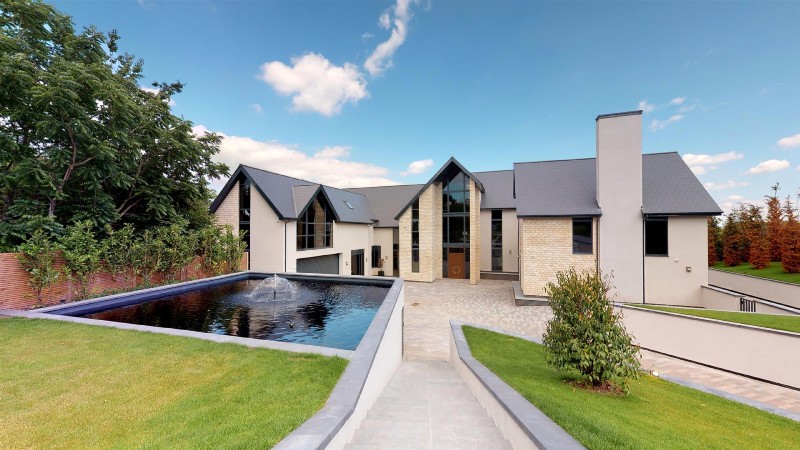 The price of houses in the UK has increased tremendously over the years with one of the fastest being in Nottingham. According to Nottingham Post, house prices in the city have grown by 7.4 percent over the last five years making Nottingham one of the key investment areas for investors. Known as 'The Queen of the Midlands', the city boasts of two world-class universities – the University of Nottingham and Nottingham Trent University. It also has one of the best teaching hospitals in the world, Queens Hospital.
Nottingham is the 6th major tourist destination in England and the 5th in the Experian's top 15 UK retail areas. Places like the Nottingham Castle, the statue of Robin Hood and museums are some of the lovely sights in the city.
This is a list of the top 5 most expensive places to buy or sell a property in Nottingham.
Arnold
Arnold is one of the largest towns in Nottinghamshire. It is a historical place and has a diverse range of shops, restaurants and bars. It is home to Nottinghamshire Police, Bestwood Country Park, Arnot Hill Park and other attractions. The most expensive house sold was for £9,460,000.
Edwalton
According to property gurus, Quick Property Buyer, Edwalton has expensive properties on streets like Melton Road, Croft Road, Valley Road and Village Street.  It is a friendly neighbourhood with first-rate schools and fun places for kids in and around it like RedKangaroo and Maidenhead Aquatics. Neighbours celebrate important occasions together as a community. The price range of properties in Edwalton is between £2,250,000 – £1,837,000.
West Bridgford
West Bridgford is a bustling neighbourhood with detached properties and modern apartments. It is about a mile from the city's centre and has many boutique shops like Marks and Spencer, top-notch restaurants like Carluccios and major sporting venues like Trent Bridge Cricket ground and Nottingham Forest FC. The average price of properties in West Bridgford is between 363,021 – £1,470,000.
Beeston
In 2019, Beeston was acclaimed to have the most expensive road in Nottingham. It has become one of the best places to live in Nottingham and the demand for property is high.  It has a bubbly atmosphere due to its many restaurants, bars and pubs and closeness to the University of Nottingham. It has major link roads that lead to the city and for an adventure lover, there are many walks, parks and lake views. Houses here sell at an average value of £1,358,286.
The Park
If you want to sell your property quickly, The Park is a peaceful, private residential estate in Nottingham.  The beautiful tree-lined streets and Victorian architecture portray an exclusive neighbourhood.  It is a 15-minute walk to the Nottingham City Centre and a 5-minute walk to Nottingham Castle.  The Park has a network of trams, buses and trains. There is also an abundance of shops, restaurants and bars. Properties are sold between £443,272 – £800,000. Some other rich neighbourhoods in Nottingham include Mapperley and Nottingham City Centre.