Popular Modern Roof Designs for Your Home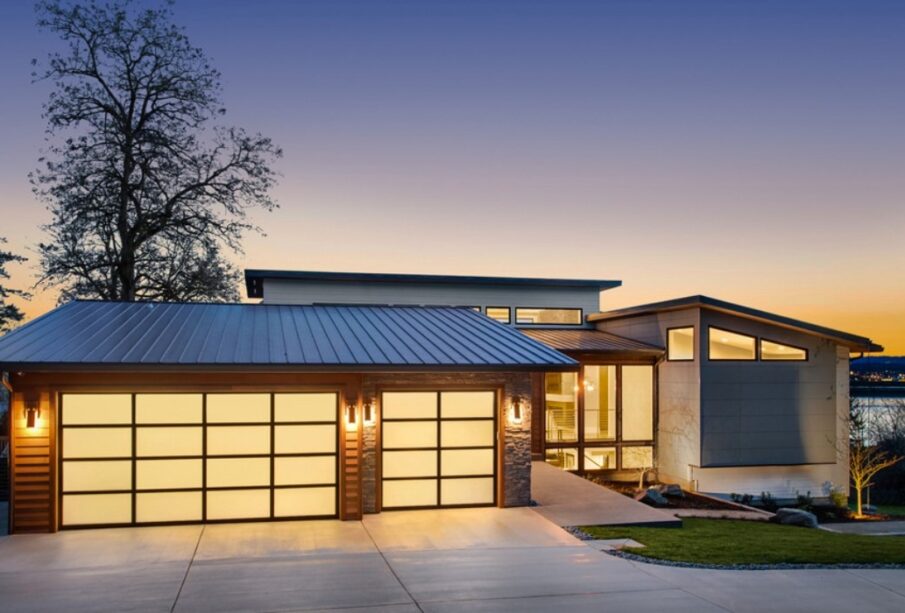 Roofing doesn't only protect you from the elements. It also makes up a huge part of a home's design and overall aesthetics. Read on to learn about some of the most popular modern roof designs. If you're interested in getting any of these, make sure to call in the experts to get a roofing installation.
Villa Roof
This is a classic style for homes with a Mediterranean influence. It features a low-pitched roof with a wide overhang that covers a portion of the exterior walls. The long, sloping sides of the roof provide ample shade for the home's windows, which can be useful in hot climates. The villa roof design is also relatively simple, making it easy to construct and maintain.
Triangle Roof
The triangle roof takes on a modern twist to a traditional style by making it more elegant while maintaining its functionality. It features a triangular shape where all three sides meet at the top of the roof.
This design is well-known for its sleek and minimalist look, making it a popular choice for modern homes. It also offers natural light and is ideal for homes built in areas that are more prone to experiencing heavy snowfall.
Cottage Style Roof
A cottage style roof design is mostly popular in countryside locations. It has a distinct sloped shape with a steep pitch and features dormer windows that allow natural lighting to enter through the roof. This design is ideal for homes with low ceilings and high attics. It is also well-suited for small homes since it maximizes space inside the house.
Flat House Roof
The flat roof design, as the name suggests, has little to no pitch, creating a flat surface area on top of the house. Homeowners typically build roofs like this in areas with minimal rainfall because the flat shape tends to sag when water pools in one spot. However, with modern designs, this problem is quickly solved by incorporating drainage systems. This roof is suitable for modular homes and modern designs that require minimalist features.
M-Shaped Roof
The M-shaped roof is a modern and versatile design that brings harmony to a home's look. It features two sloping sides that create an "M" shape, typically in the middle of the home. This type of roof is ideal, especially if you live in an environment that experiences annual snowfall. An M-shaped design prevents the buildup of snow and even rainfall from accumulating in the winter season.
Hut-Shaped Roof
The hut-shaped roof is another unique look that offers a modern take on a traditional design. This features an upside-down bowl shape that's similar to an old-timey farm or barn house. Additionally, this type of roof has a slope that has all sides meeting at the top.
It's designed as a practical choice for people who want an attic or extra living space within their roof. This is also another good option for people living in climates that experience heavy rain or snowfall.
Dyna Roof
The Dyna roof design is a futuristic-looking roof that has a unique curvilinear design and portrays itself as something out of a sci-fi movie. The roof's shape features vaulted arches that curve seamlessly along the home's exterior to create an eye-catching look. The exquisitely constructed roof is suitable for modern and more expensive homes, but its unique shape is perfect for any homeowner in search of a standout design.
Get a Modern Roof Design Installed for Your Home
Choosing a roof design for your home is one of the most critical factors in determining your property's curb appeal. These modern style options are a great way to improve your home's look and functionality.
If you're looking to get any of these, contact a reputable home remodeling company for roofing installation. The professionals will assist you when it comes to selecting a style that not only suits your requirements but also fits your personal standards and preferences for what you want for a home. Pick out a roofing design and allow the experts to help you transform your house into a beautiful, modern home.