Kitchen Cabinets: Things to Consider When Choosing One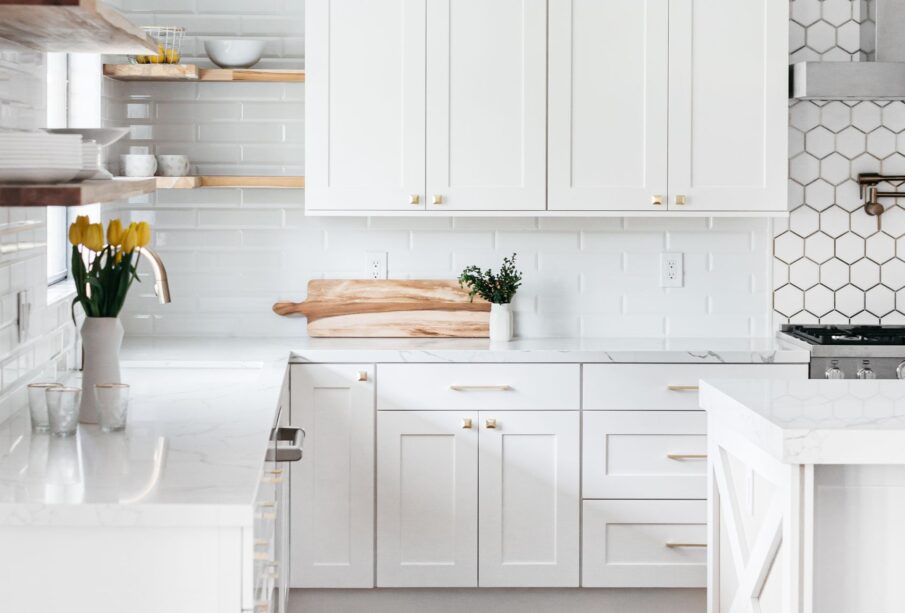 Kitchen cabinets are among the most noticeable things in your kitchen. Just changing the cabinets can completely change the look of your kitchen. There are kitchen cabinets available in so many designs that anyone can find any type of kitchen cabinets they want. However, the kitchen cabinet buying decision must not be taken in haste. 
Dive in to find out how to pick the right cabinets! 
Be Careful with Selection
Everyone loves to experiment with the themes and colors of the kitchen. The following points are important to consider before kitchen cabinet selection:
You need to understand what kinds of cabinets will go with the look of your kitchen, such as according to its countertop or the overall paint. 

Even if you are renovating the entire kitchen, try not to go with rare designs or colors unless you are getting a complete package. 
Experimenting with Themes
Buying cabinets, countertops, and kitchen accessories in the same place as a package allows you to experiment with colors and themes. Otherwise, if something in the kitchen is damaged, you won't be able to replace it easily. Due to availability and maintenance issues, people usually go for black, red, white, or wood-themed cabinets and kitchen themes.
Maintenance
Some low-grade wood materials and new synthetic materials are worthwhile due to their low prices. They may look identical to high-grade and quality materials, but they aren't as durable. Low-grade wood materials or some new synthetic materials have high maintenance costs. 
The cabinet maintenance costs may most likely add up to the long-term kitchen expenditure. You can buy Kitchen Wholesalers cabinets at a low cost without compromising quality and aesthetics.
Remember that high-grade materials also require maintenance, but they are durable and typically come with low maintenance costs. 
Research the material of kitchen cabinets and how to maintain them before you make a purchase in order to ensure that you don't regret it in the long run. You can also take advice from renovation experts about kitchen cabinet materials.
Expert Advice
Interior decorators and, in particular, kitchen design experts can help you make the right decision when it comes to kitchen cabinets. As experts, kitchen designers look at your kitchen, preferences, and budget to provide the best advice. 
Expert advice can save you from regret in the future because they keep all important details along with your preferences under consideration. 
Conclusion
Every step in kitchen renovation should be taken with caution in order to avoid regret and loss. Typically, kitchen cabinets that look great but are exceptionally inexpensive are less durable. Don't mistake cabinet looks and themes as proof of their quality.
Always ask about the material that kitchen cabinets are made of and about how much they typically last and cost. Also, ask about maintenance costs and measures for your kitchen cabinet materials.